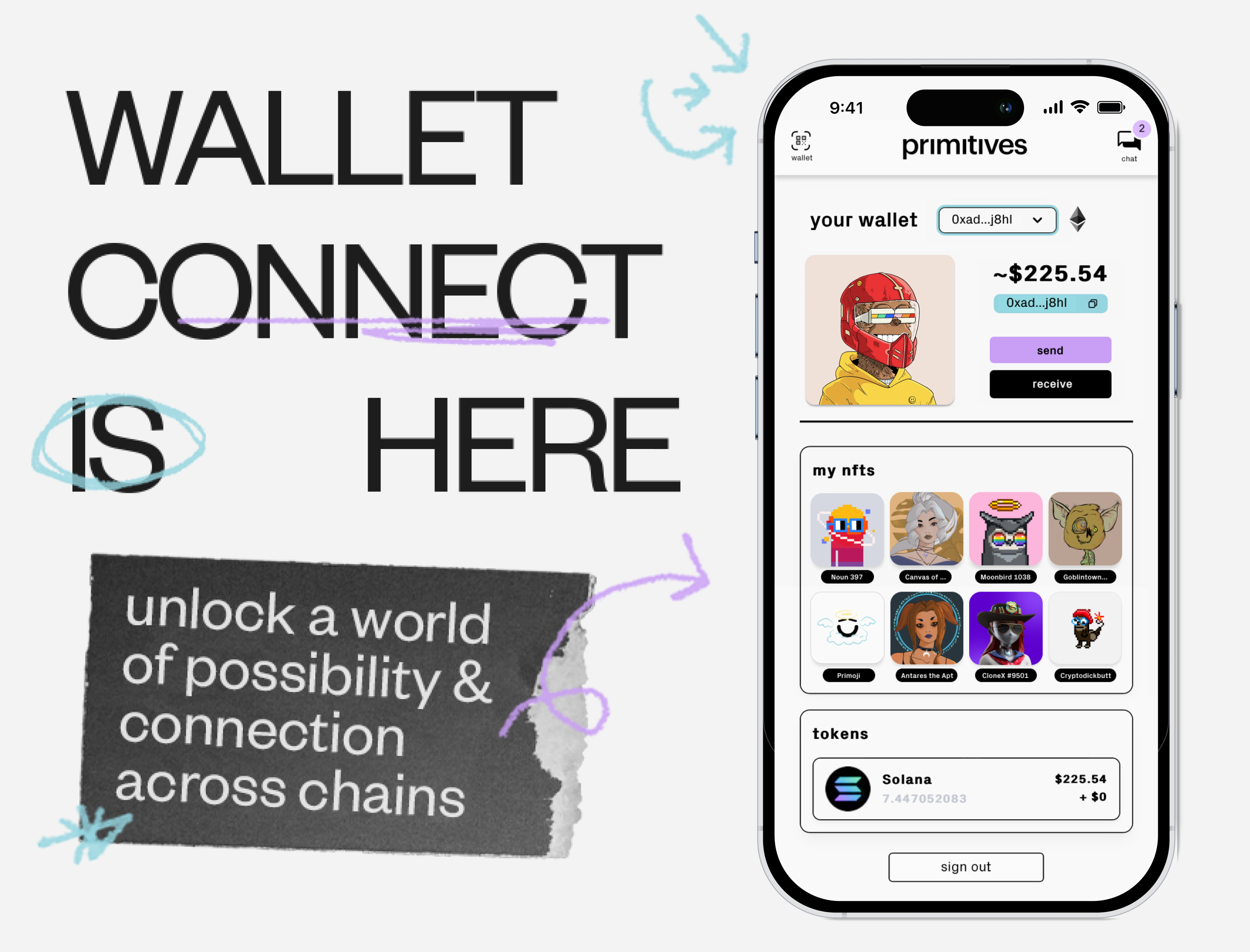 we're thrilled to announce our wallet connect launch. starting today, you'll be able to link external solana and ethereum wallets on primitives, bringing your entire on-chain identity to one place.
what can you do with wallet connect?
👀   view your entire collection, all in one place (no more toggling between wallets!)
🤝   forge deeper connections with other collectors from communities you share
💬   unlock unique chat rooms
now, your doodles can live next to your okaybears and your coven can commune with your yoots. seamlessly see all of your nfts in one place, then dive into each community though dedicated chatrooms. build friendships, create community, stay connected.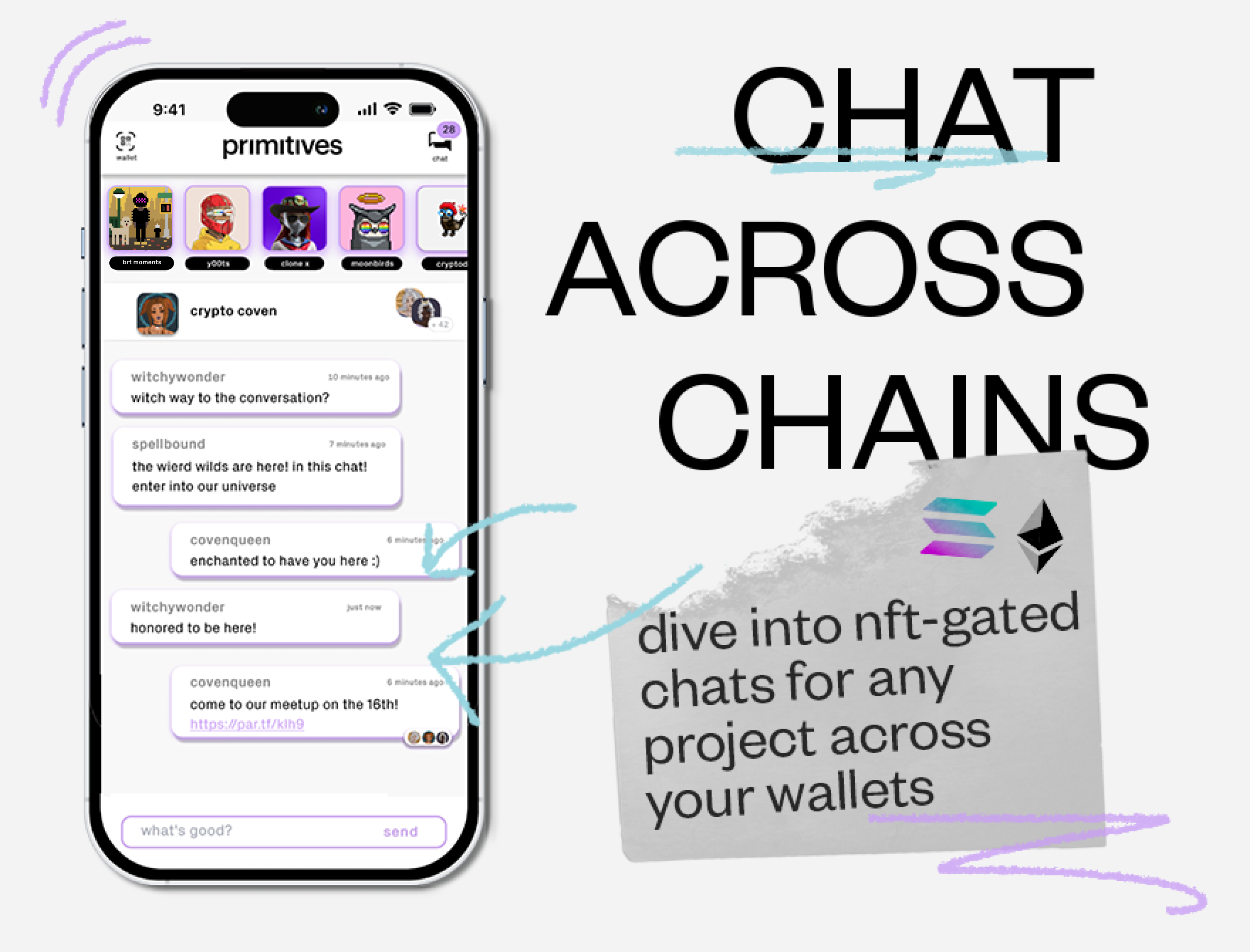 why wallet connect?
at primitives, we believe what we own says a lot about who we are as individuals—what we value, what we care about, where we choose to spend our time. we're excited to continue building primitives into a digital home for the assets that are most important to you.
for us, this means building towards an internet that transcends the limits of a single blockchain. we're starting with ethereum and solana and excited to create an even more robust multi-chain future.
what's next? log-in to primitives and connect your ethereum and solana wallets. unlock a world of possibility and connection across chains. grow with us as we build the primitives universe 🔮.
---
primitives is building an online space for anyone to unleash their creativity. we empower anyone to discover new creators, mint and share work, build collections, and join communities. keep up with us on twitter, instagram, tiktok, and at primitives.xyz.