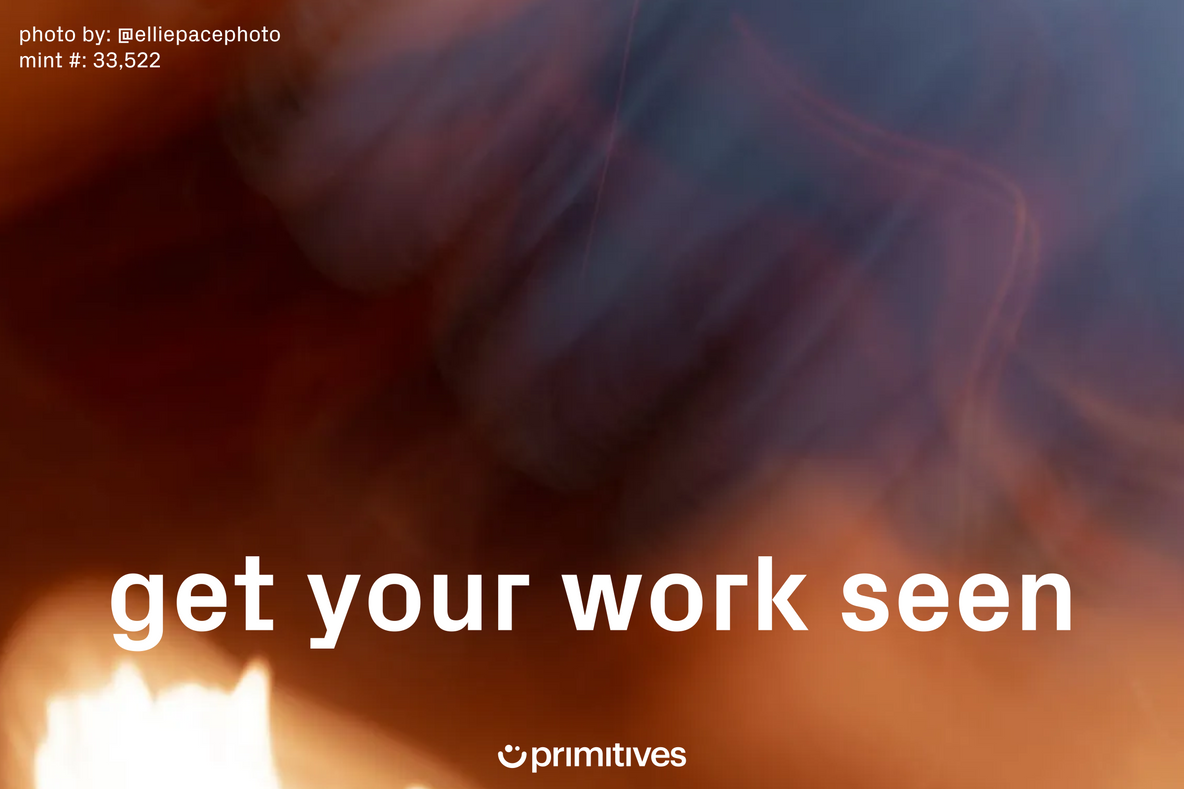 are you an artist, filmmaker, photographer, musician, or any kind of maker? If the answer is yes, this article will provide useful information on how to effectively market yourself as a creator along with avenues for promotion on primitives.
getting started
start by building out your profile. upload any work you'd like to be minted as a moment (aka nft)! we suggest high-quality images, videos, or sounds. add a personal bio and any relevant information about your artistic process and background. this way, collectors can get a sense of who you are and what you make!
keep adding work! the more pieces you upload, the more you'll increase visibility and get discovered by new collectors.
don't forget to engage your chatrooms. talk and collaborate with other artists and collectors. this way, you'll build meaningful relationships and expand your network.
once you've gotten started on primitives, you can explore various promotional opportunities to help you and your work be seen and collected.
avenues for promotion
bi-weekly newsletter + blog
we'd love to talk to you about your creative practice and potentially feature you in our bi-weekly newsletter and on our blog!
how to be considered:
create a profile on primitives and mint a variety of moments
DM us the link to your profile @primitives.xyz or email s@primitives.xyz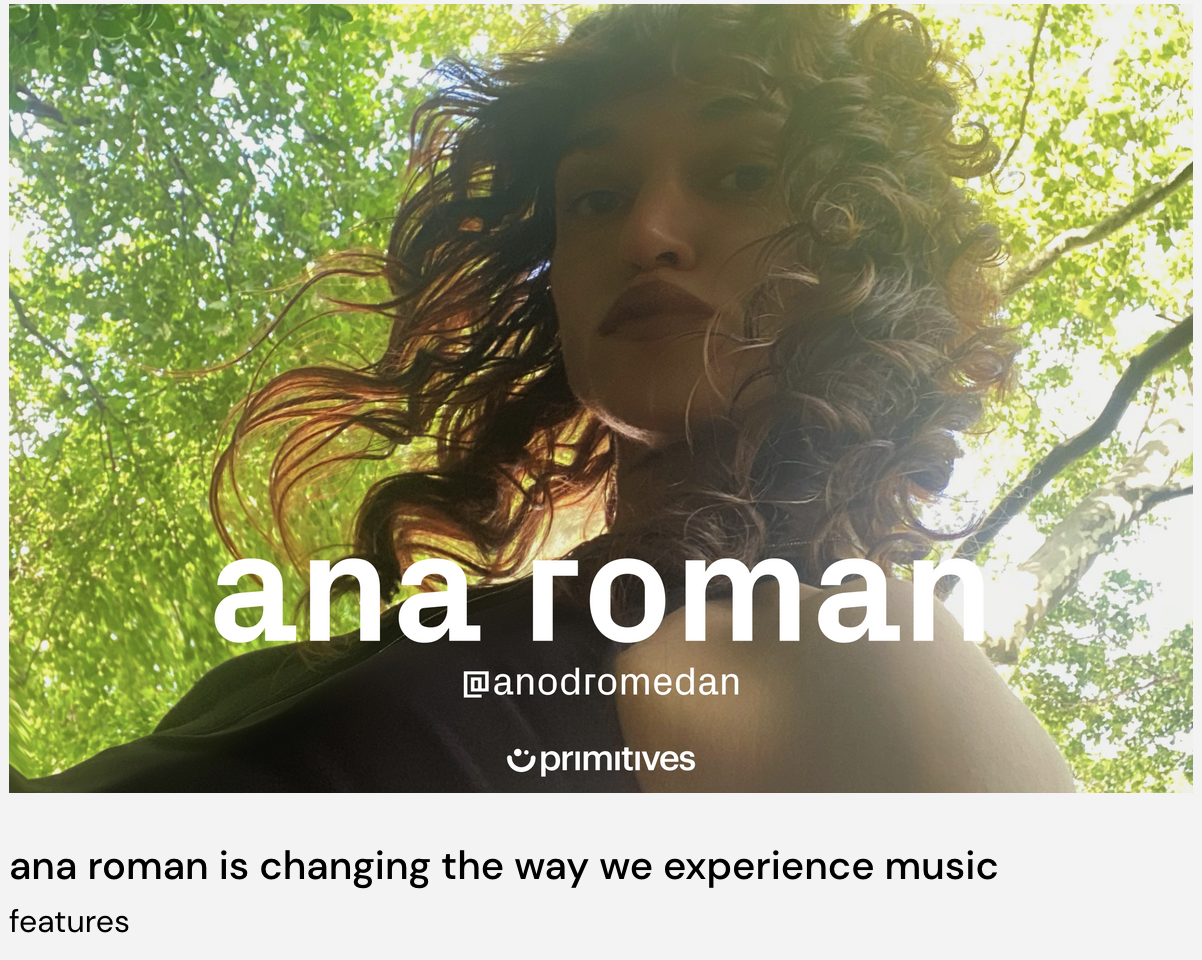 instagram & tiktok
send us your work to repost! tag @primitives.xyz on an instagram stories post that shows your artwork for a chance to have it reposted and highlighted on our stories.
creator spotlight videos
we occasionally create videos with creators to tell their stories! each video is thoughtfully composed and edited and in turn shared on our tiktok and instagram accounts. we'll also send you a copy to share on your other social platforms.
past features:
we sat down with @design_de_luca - a painter, illustrator, dancer, and more :) throughout our conversation luca spoke to his family, upbringing, careers, art, and bridging of technology to create work with meaning. check out the whole video here
we spoke with emerging fashion designer, @maya.shah about her culture, style, minting, and vision to marry western and indian fashion✨ check out the whole video here
weekly contest
participate in our weekly contest for the chance to be featured. we poll our community each week to vote. winning moments are highlighted across our instagram and twitter.
how to participate:
navigate to our home screen and click 'showcase'
submit a moment based on the weekly prompt
exhibitions
occasionally we throw IRL exhibitions to showcase physical and digital artwork from our community. if you're interested in being featured in a primitives IRL exhibition, email s@primitives.xyz.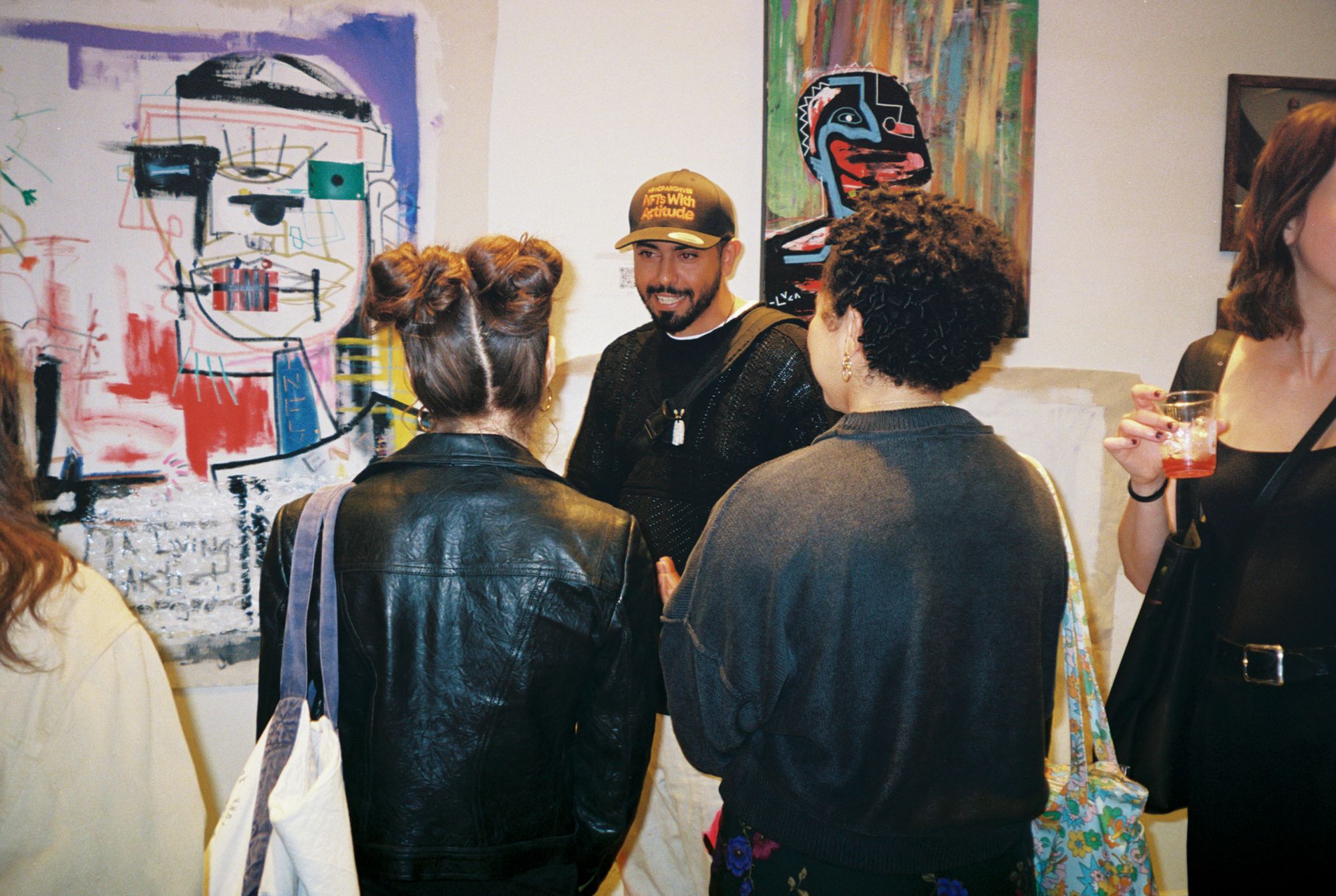 read about our most recent IRL exhibition in NYC on our blog → https://blog.primitives.xyz/seen-meet-the-artists/
primitives is building an online space for creatives. we empower anyone to discover new creators, mint and share work, build collections, and join communities. keep up with us on twitter, instagram, tiktok, and at primitives.xyz