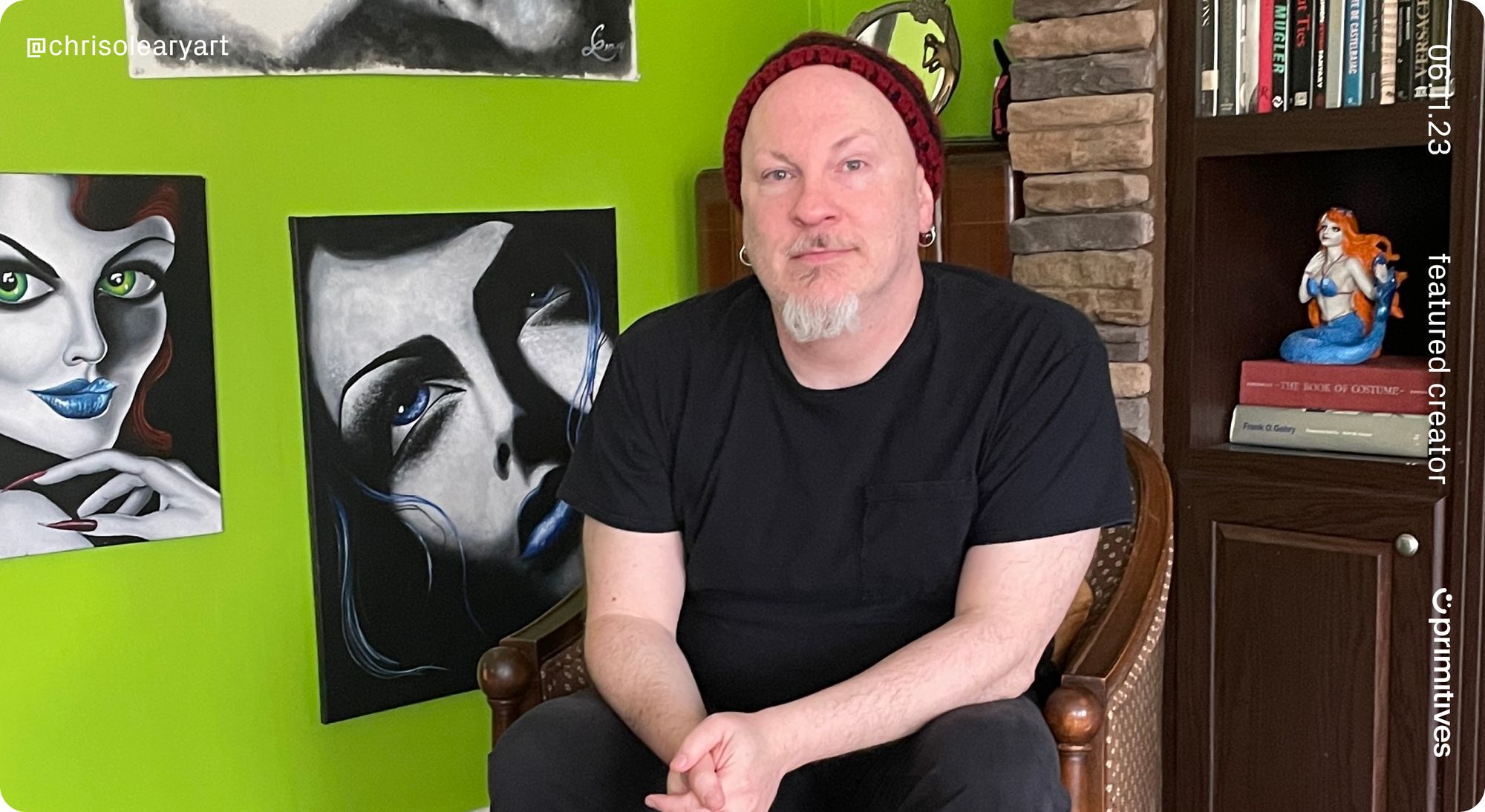 painter, photographer, and all-around creative chris o'leary (@chrisolearyart) spoke with us about identity and explorations around femininity within his artwork.
tell me about yourself! where are you from? what sparked your creative spirit?
i'm from the south shore of long island. i lived in new york city in the 90s and early 2000s, which was fantastic. and i'm currently in west virginia.. i miss the city, but i think this is more my speed at this point.
i didn't necessarily grow up in a creative household. i have an irish catholic background and am the youngest of seven children (my father was a franciscan monk before he married my mother).  i was raised by very traditional parents in that sense. both of my parents are from brooklyn and my grandparents are from ireland. everyone lived inside their respective box, and then i showed up. so my creativity started very young. playing pretend i was a master at, and looked for outlets to explore who i was as a feminine child.  
you can guess i wasn't allowed to play with dolls, but i started making dolls out of shoelaces which i called string people. they were all girls by the way lol (you can see that inspiration in some of my moments). i created these dolls out of broken shoelaces and they were the best thing in the world to me. i had an army of them and they evolved throughout my childhood. they were probably the first creative outlet that i used as a therapy, learning a bit of defiance to keep true to myself very early on.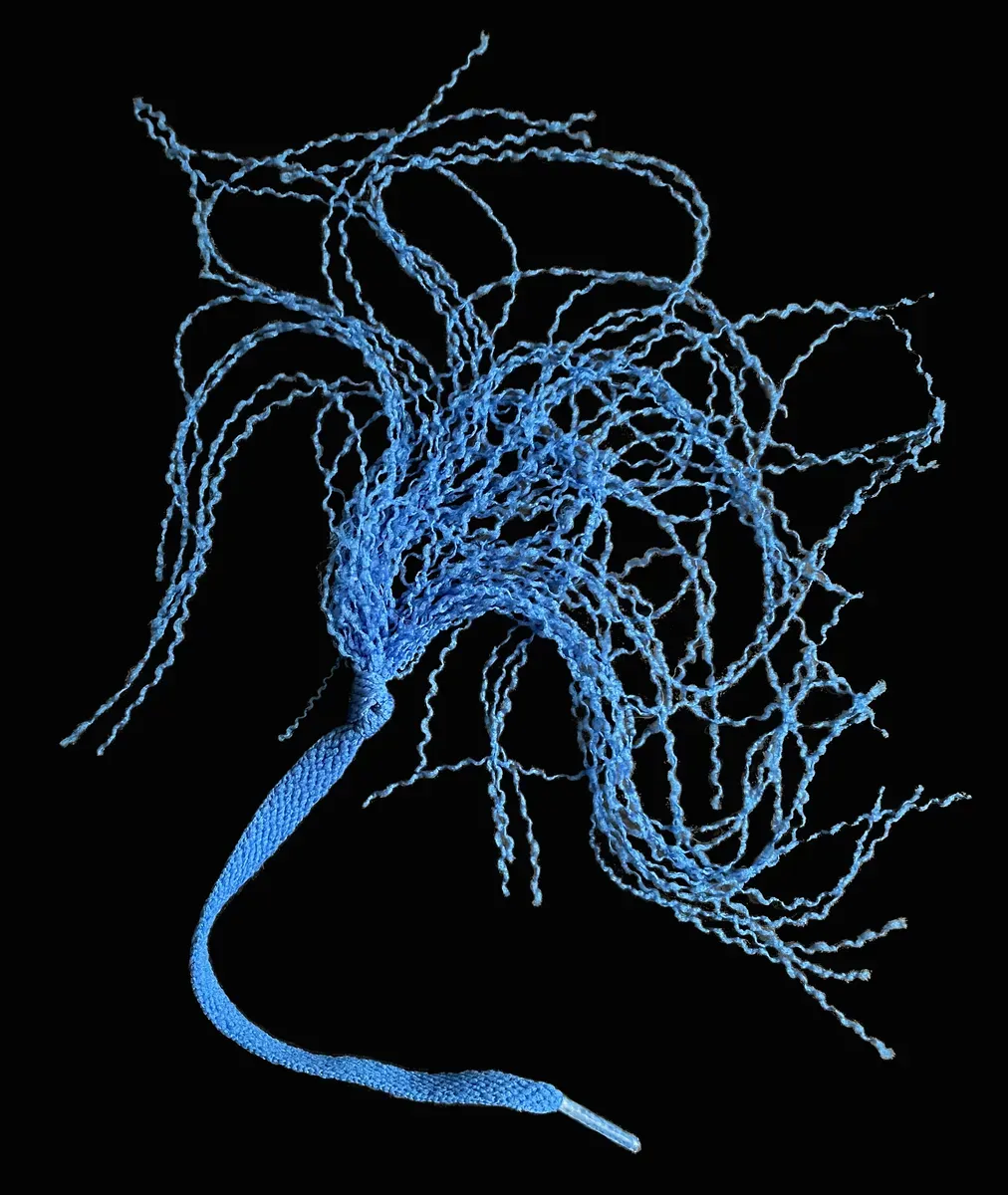 what inspires you?
i value the strength of femininity — an abstracted version of it. being biologically male and growing up as i did (in a society where femininity in men is considered bad), i grappled with seeing femininity as a strength. i was exposed to it through tv, film, music, etc. and was always inspired by strong women. i loved joan collins on dynasty and debbie harry from blondie, the solid gold dancers on tv (it was the early 80's). i saw these women as powerful and elegant which is something i emulated. and in the late 80s i started loving fashion, photography, and magazines as well.
i attended fit in nyc as an art major in 1992, just as the "super model" era was coming into fashion. i was at the right place at the right time and felt my fantasy world was colliding with my reality. the experience was very exciting and so very inspiring and i just grew as an artist from there. i'm still trying to define who i am through my paintings and pictures — i can see my early work was a bit harsher, i wanted them to threaten because i couldn't, and now they're getting softer as i get older, it's like i have been learning what these images have been teaching me it's a strange thing, it's this process of growth coupled with problem solving. each image dictates their personality as i work them into the canvas. slowly introducing themselves to me and what i need to learn about myself through them. not really seeing any of them as fully finished which leads me to start the next piece. a puzzle i am constantly looking to piece together.
what three adjectives would you use to describe your work?
depends upon the series, but i guess, all in all, i would say: invasive, threatening and elegant. (i like faces that fill the canvas so they can challenge you as the viewer).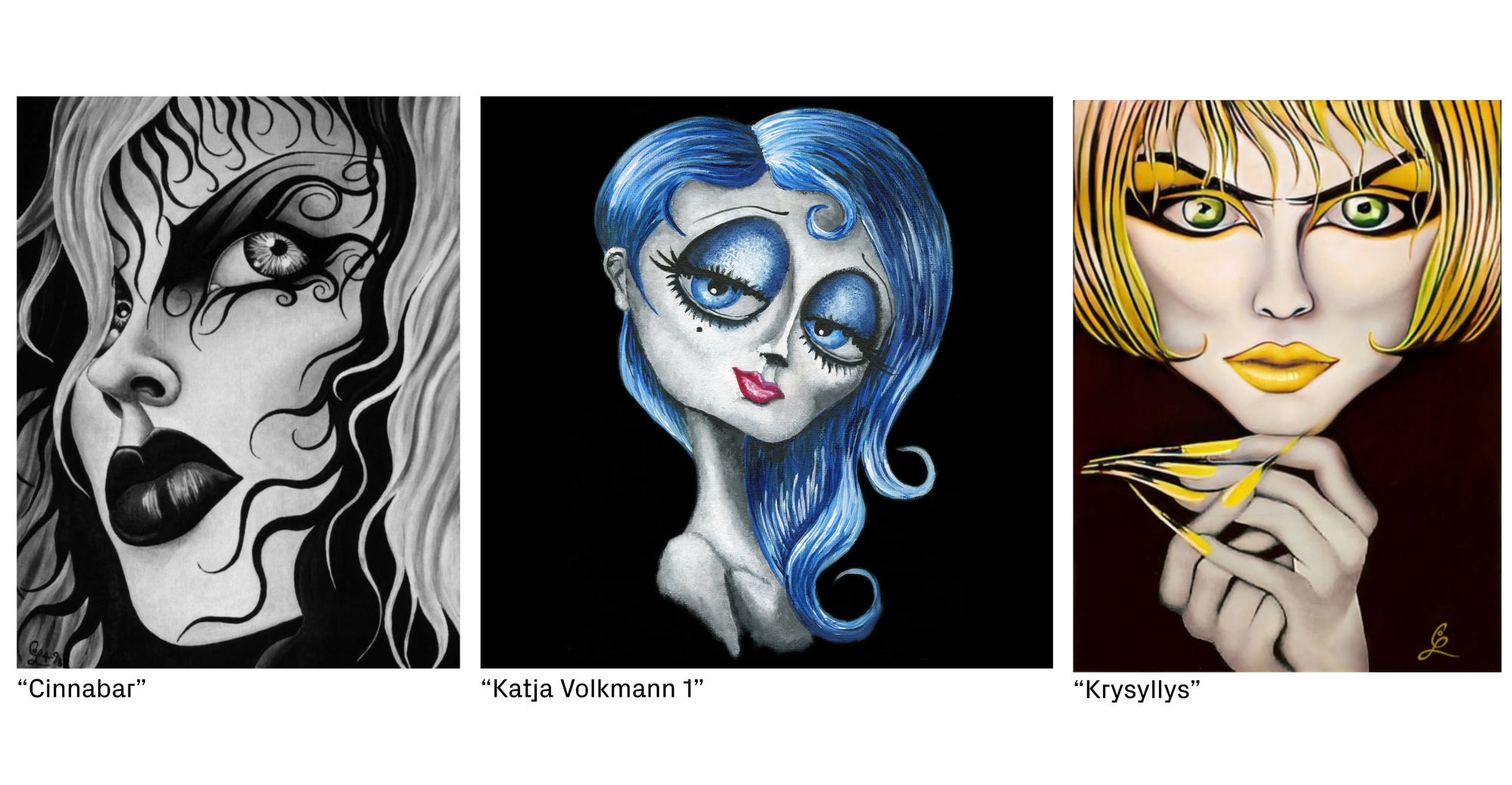 i know you started with string pieces, is painting your primary medium now?
mostly. i've started dabbling with drawing again, because that's something i did years ago. but for the most part it's always been acrylics on canvas. i like how that makes the colors pop. i barely mix, i want the color to be exact.
what does being a creator mean to you?
it's almost a therapy. creating gives me permission to work things out of my head and in my life by putting in into the canvas. it also gives me permission to evolve and to make mistakes, not just in terms of art, but more so in navigating life itself.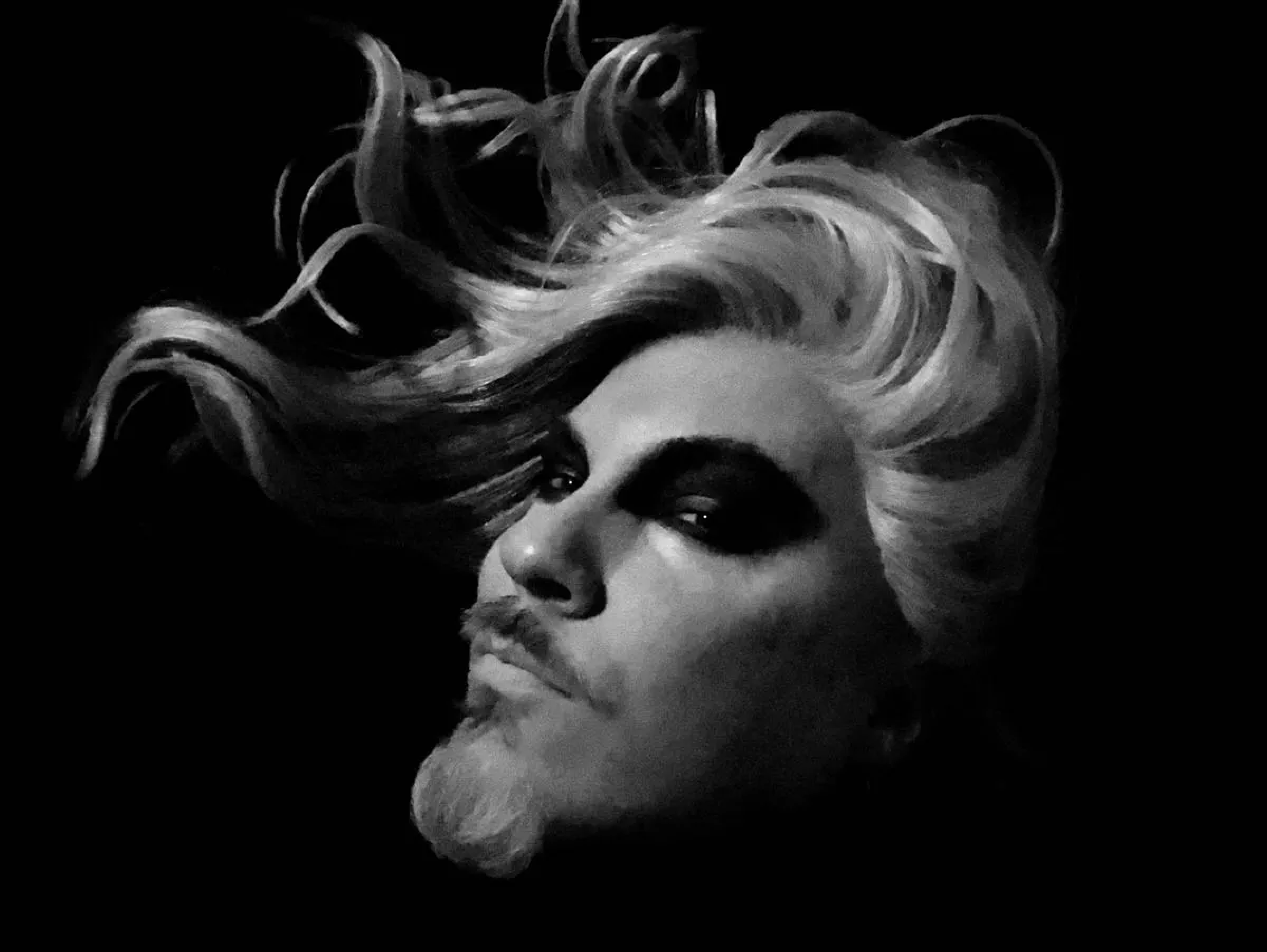 what's your goal in creating and in turn, selling your work?
very simply, to be heard, validated. that's it really. i want to have a voice and be able to leave a legacy within the lgbtqia+ space, whether it's helping someone going through a similar experience growing up (or something else). i think i have been looking to break down the mold of masculine/feminine, man/woman but still have not pinpointed the exact goal.
what's your hope for owners of your pieces?
of course i want them to love the piece. but way, way underneath that, i want buyers to look at them and feel powerful.  like these images will be the permission my audience needs to go ahead and to rule the world!
did you have any experience with nfts in web3 prior to finding primitives?
briefly about a year and a half ago. a friend of mine brought the concept of bitcoin and selling nfts to the table, so as a test i started dropping some stuff. the platform i started experimenting with didn't have high gas fees like most do, but i still didn't get what i was doing, how it really worked, if i could have a physical piece of an nft…. i didn't even know enough to ask these things at the time, so i fell off the radar until i found you guys.
and i will throw this out…when i found primitives, i was at the beginning stages of throwing feelers out again  in the web3 space in general, and the fact that you suggested we have a conversation so i could see you face to face made me comfortable and excited about your platform. it was a very personal interaction, and felt like we were both building a relationship so this right here, our conversing, had me sold!
aw man, people like you make this wild (and rewarding) startup experience so worth it! and i'm so grateful to have cultivated this relationship as well!
alright, back to questions, how did you feel about minting on primitives for the first time?
easier than i thought. i'm still trying to figure everything out and learning as i go, but for the most part it was very easy. and i love and appreciate primitives being there for me with any questions or help that i may need.  thank you sydney, nemo and everyone else at primitives.xyz!  you have given me and my work a home.