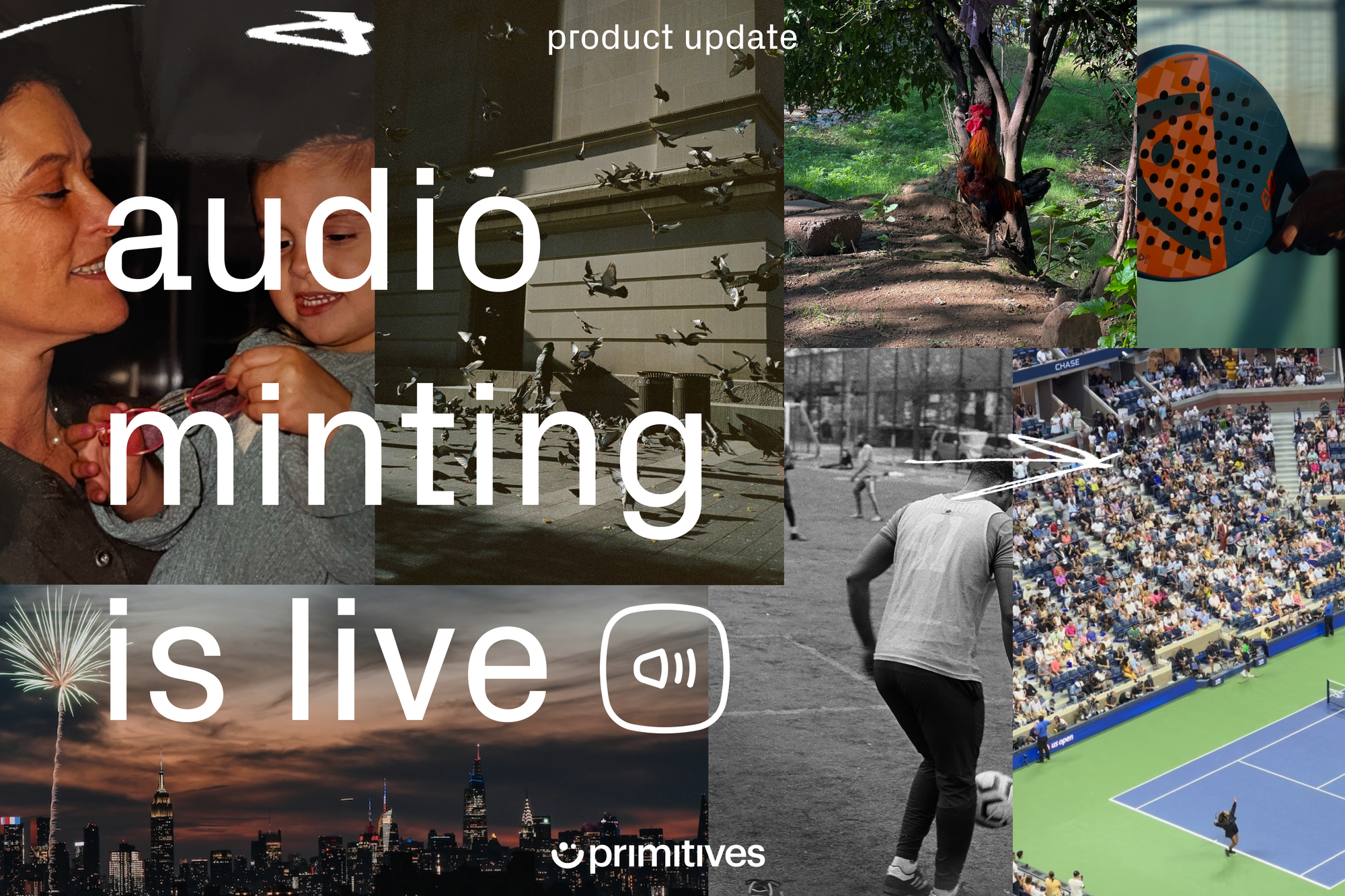 we're thrilled to share our biggest announcement yet: audio minting is now live on primitives.
whether its the sounds of birds outside your window, the roar of the crowd, an original song, or a treasured voicemail from a family member, the sky is the limit. turn your favorite memories into moments you'll want to listen to again and again. create the soundtrack to your life.
tap in to discover new audio moments on primitives and mint your own. what are you waiting for? it's time to hear and be heard.
how does it work?
once you land on the moment creation page, just toggle over to the audio button. simple as that :)
choose any audio file from your camera roll or saved files. go forth and mint. sit back, and listen to your creation. share it with a friend. rise to stardom and international fame (oops did we promise that?)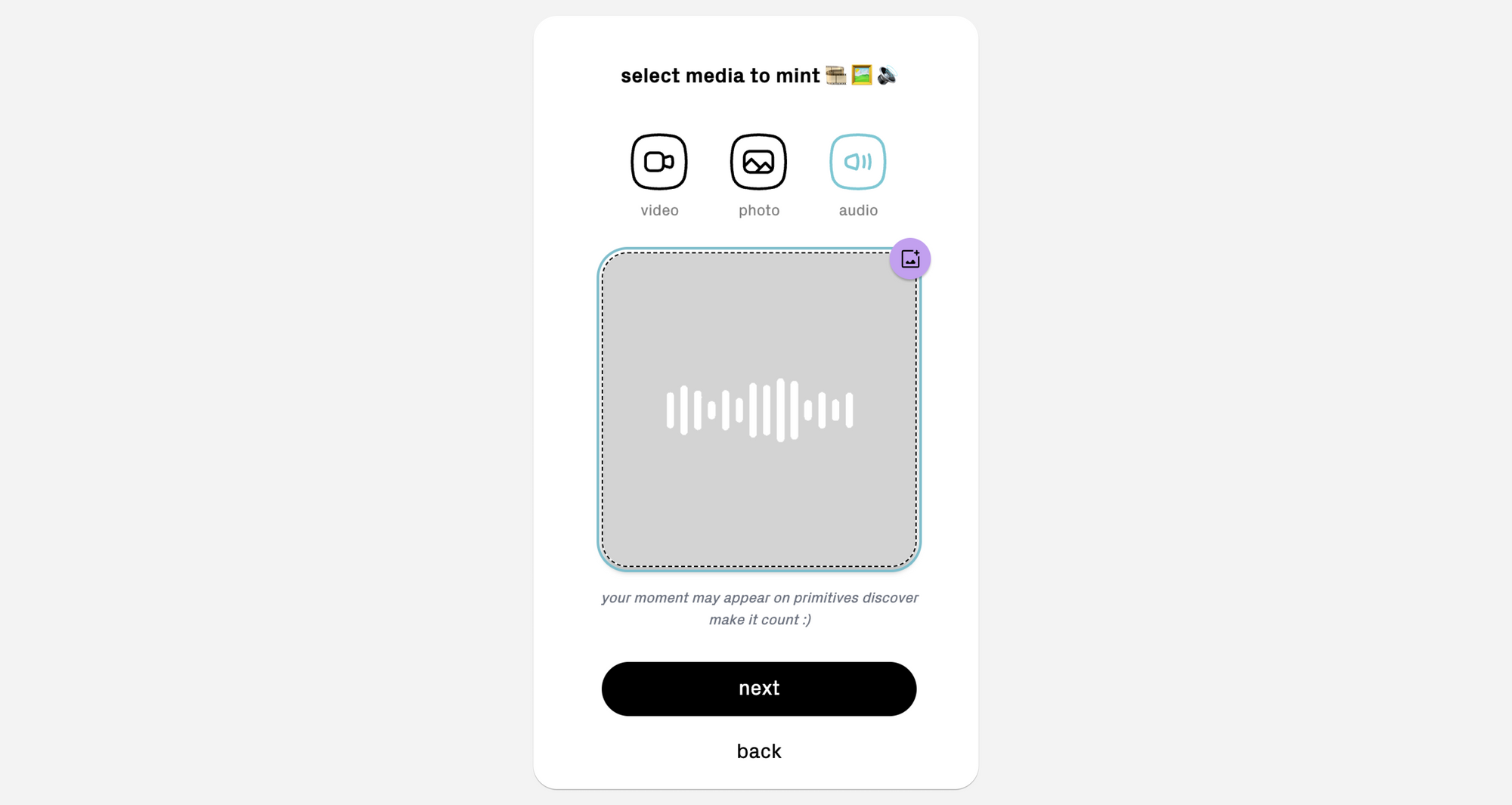 how did this come together?
we've always thought about creating holistically at primitives. for us, this means recognizing that creativity transcends visual images. it's found in sounds, in music, in the audio of our lives - big and small. it's a new mixtape you make in your garage, the symphony of horns honking on a crowded street, a spoken word poem performed for the very first time.
our guiding mantra is see and be seen. but, as time went on, we started to wonder – why not hear and be heard too? we're focused on building a platform for all creators to find abundance, which means thinking through the multitude of ways we can build tools to support your creations.
audio minting was a project crafted with love by three of our engineers: amelia, ricardo, and paul. they spent the past few weeks troubleshooting and making sure everything runs smoothly, from uploading to minting.
so, what are you waiting for? try it out for yourself and let us know what you think :) it's time to hear and be heard.