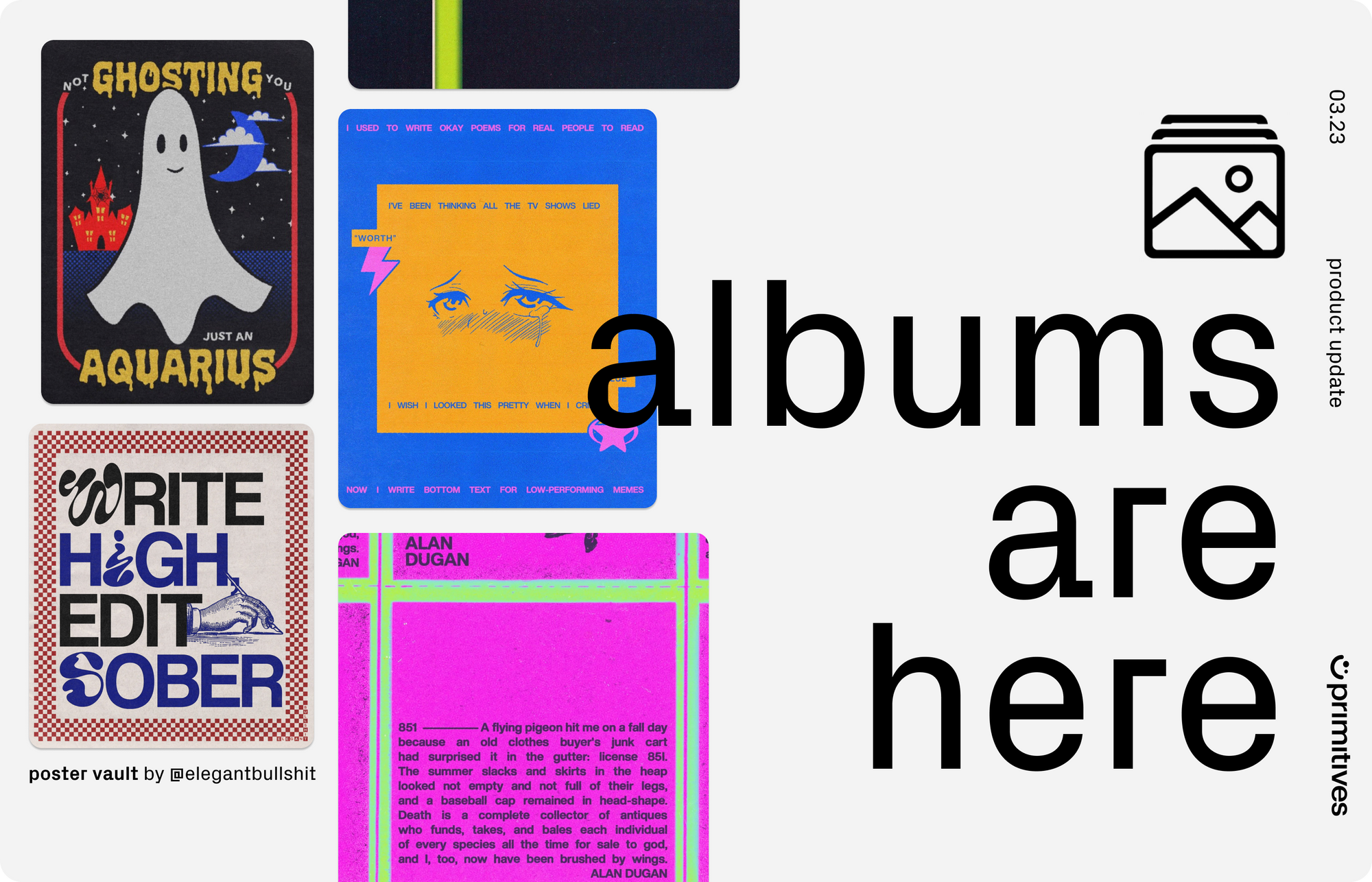 we're thrilled to share that albums are live on primitives 📚 bring all your favorite moments together into shared folders — remix, curate, and organize all our your favorite things.
albums let you create a new ways to show off your moments, letting you group works by theme, color, creator, and more. whether it's a group of watercolor sketches, an archive of poster designs, or just pictures of your dog – albums can be the home for all of it.
to celebrate the launch, we tapped three of our favorite creators: don polistico, billie fabrikant, and ana callahan. each of them made custom albums to celebrate the launch, ranging from poster designs to electronic mixtapes and digital drawings inspired by color theory.
don created digital paint, an album compiling works created using jen stark's canvas tool and inspired by mandalas, sacred geometry, and color theory.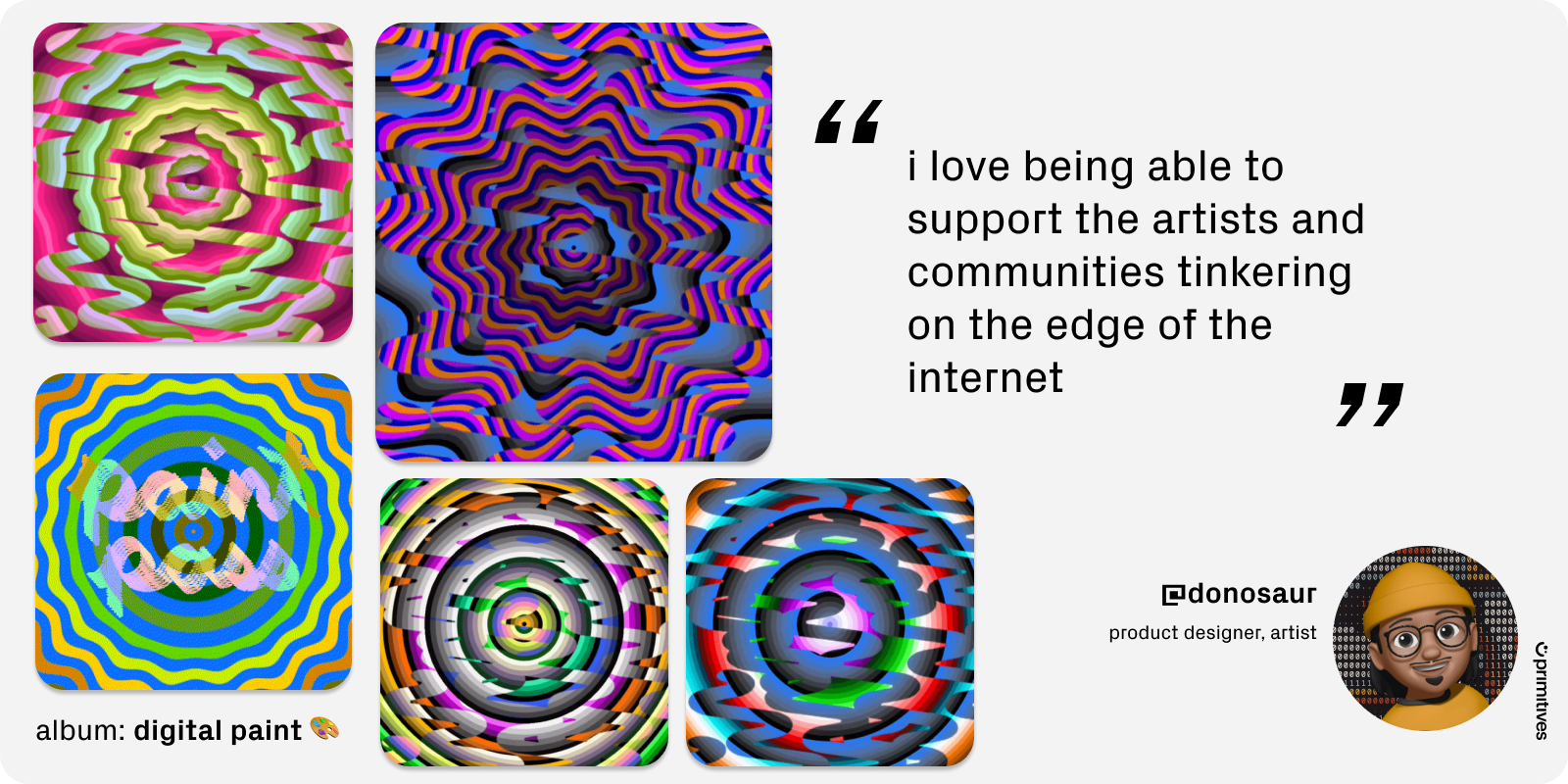 billie made two albums: poster dump, a collection of hits from her graphic design archive, and hot girls cry in public, celebrating one of her signature designs in different forms.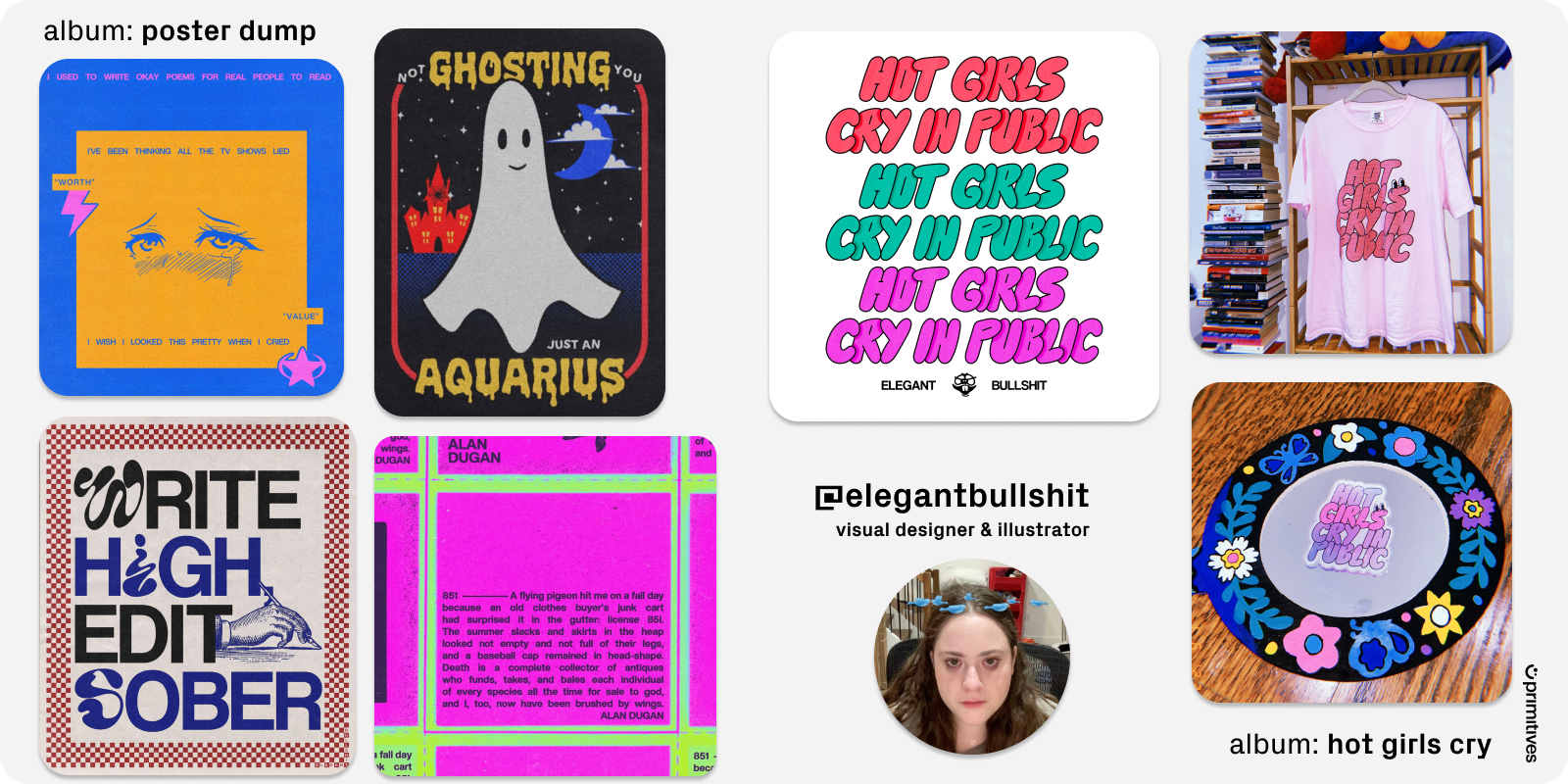 ana made skulptor creator, an album celebrating her electronic music including a mixtape and cover art.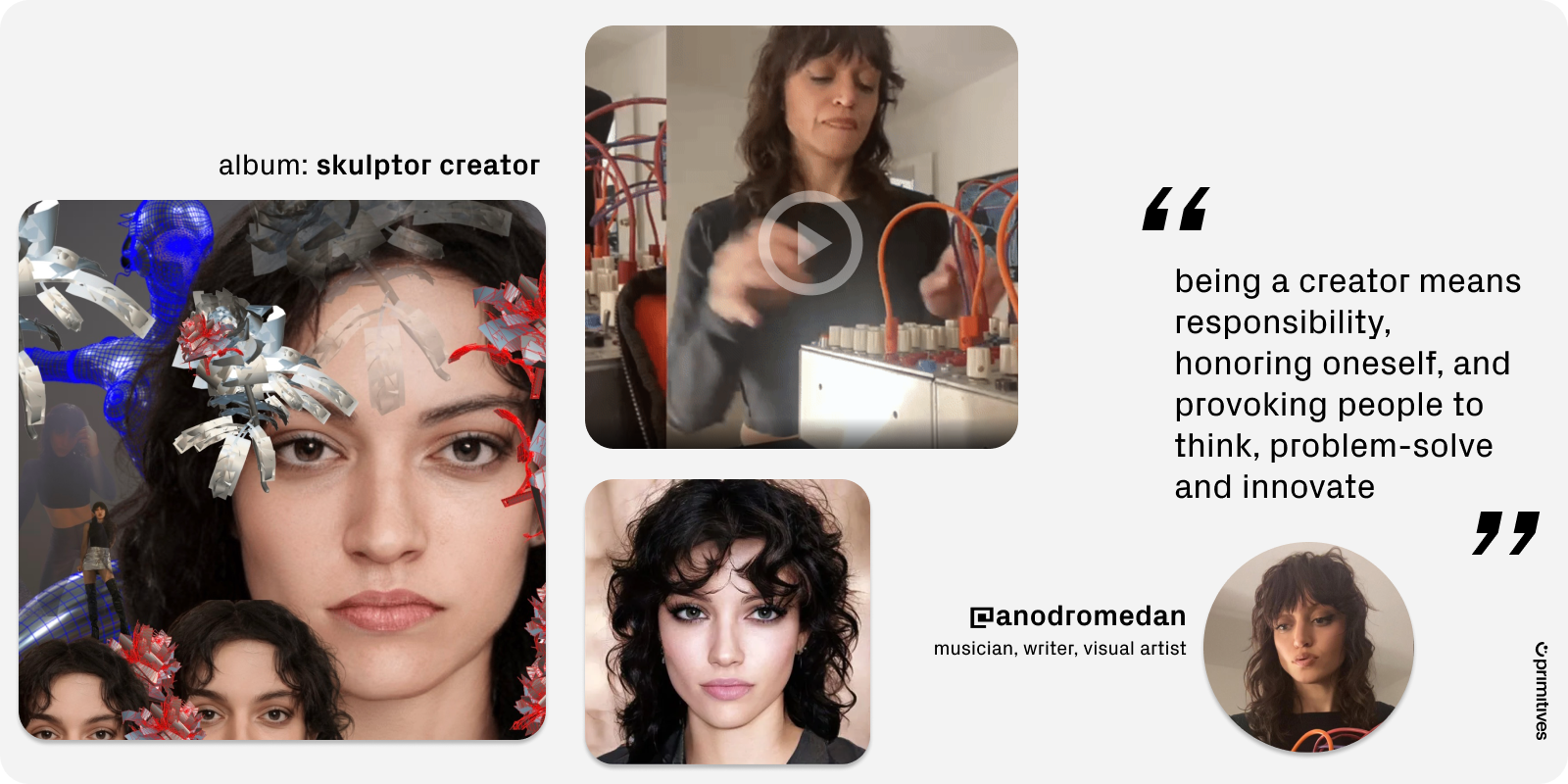 how to make an album
curious about making albums? we got you. this video takes you through how to organize your moments into albums, easily from your profile (all in less than 20 secs!)
a huge thanks to our team members ricardo and paul for their work bringing albums to life.
we're so excited to see what you mint and how you organize it. try it out for yourself and let us know what you think :)