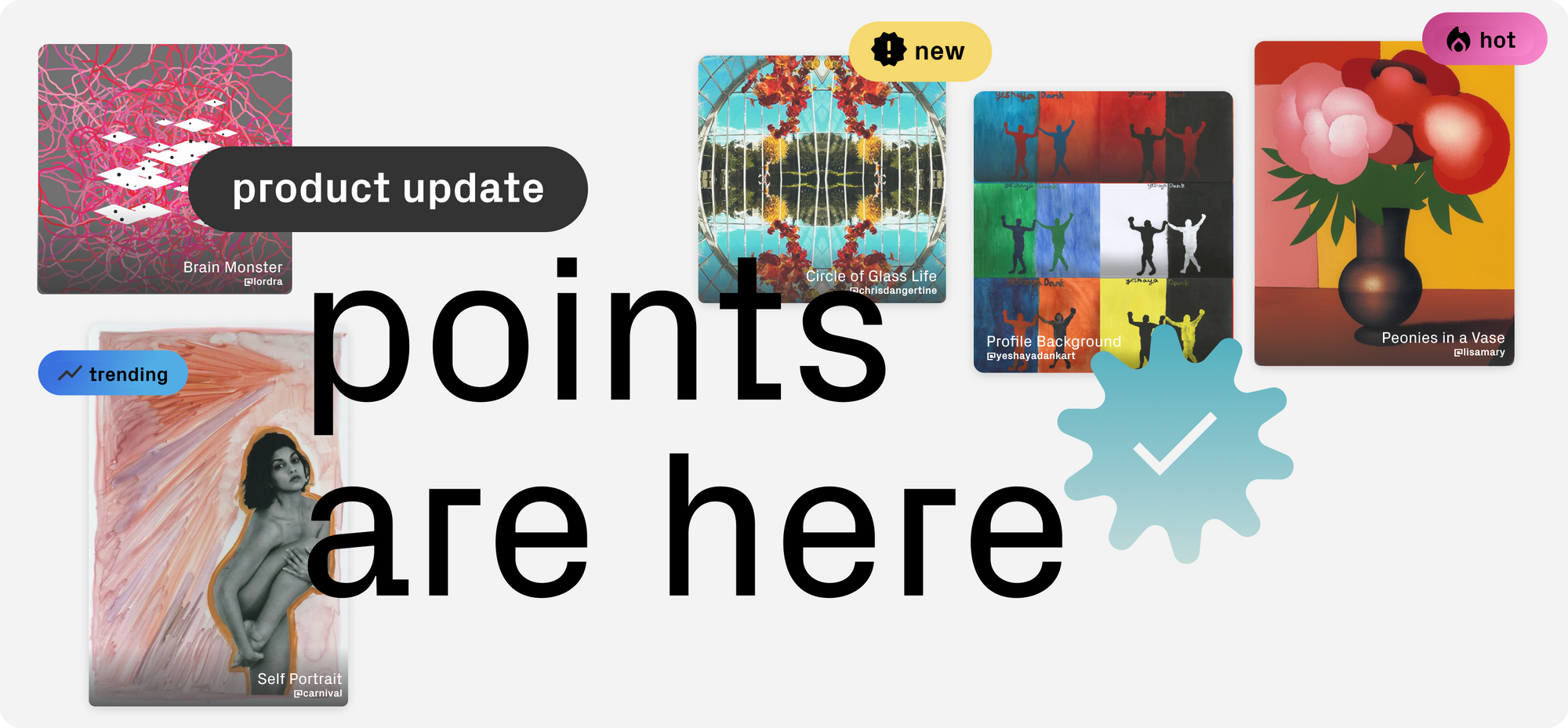 Get recognized for your taste 👀 — we just launched points, a collecting experience where scouting gems *before* they start trending lets you earn rewards. earning points then unlocks levels and helps grow your status as a tastemaker within the primitives community.
when we say early, we really mean it. the sooner you discover new gems, artists, and trends, the more points you can earn. to help you get started, trending and hot gems will be labeled to help you collect the best things.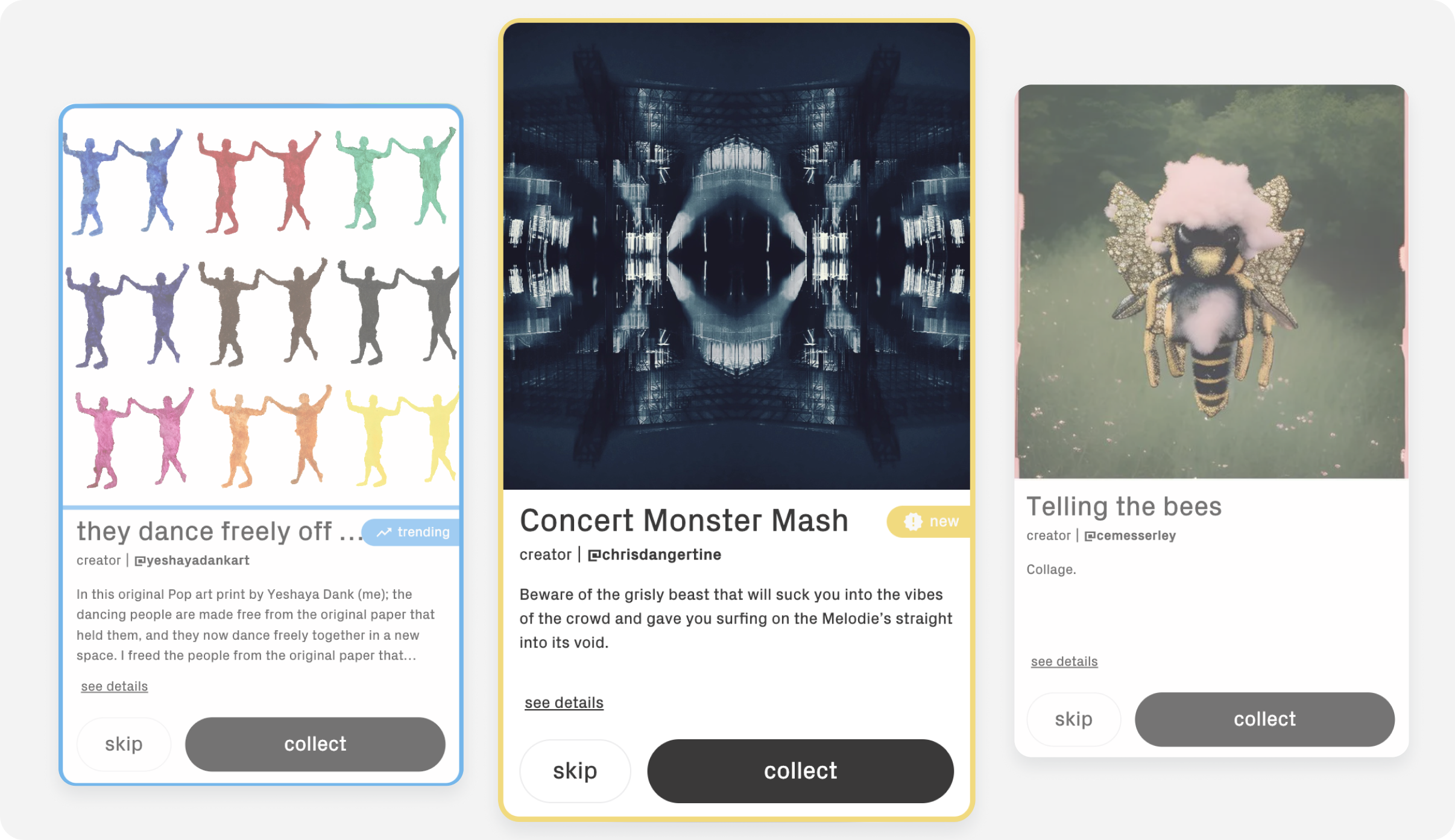 how does it work?
we assess all the gems you've added to your collection. there are two main factors that determine how many points you earn: how early you were as a collector, and how popular the gem becomes after you collect it.
each time you log in, we'll show you a summary to let you know you many points you're earning and which gems in your collection are contributing the most to your progress.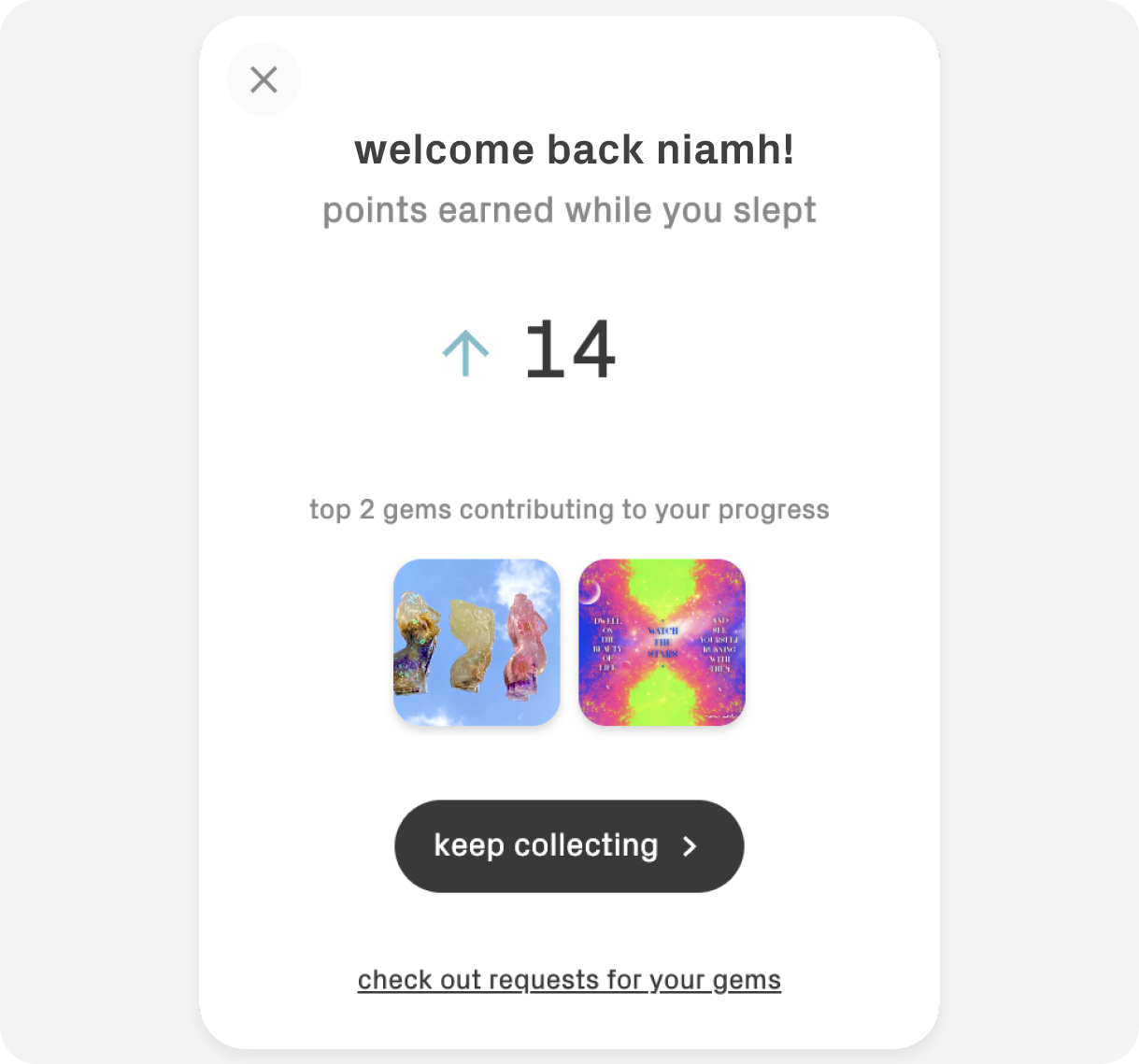 we're so excited to see what you collect and how many points you earn. have more questions? slide into our dmsor shoot us a note.
---
primitives is building an online space for creatives. we empower anyone to discover new creators, mint and share work, build collections, and join communities. keep up with us on instagram, youtube, tiktok, and at primitives.xyz